Our test center is proud to offer the GED!
The Texas Education Agency (TEA) has established the High School Equivalency Program.  The purpose of the High School Equivalency Program (HSEP) is to prepare eligible students to pass the high school equivalency exams instead of earning a high school diploma.  You can find more information at the TEA website.  
To schedule:
Simply log into your GED® account.
Choose the desired test subjects and add to your order
Select a day and time at our test center (Pearson Vue Authorized Test Center #83000)
Pay for the test online using a credit or debit card
 $36.25 per subject test; $145.00 for all 4 subject tests
What to bring on test day:
 Government-issued photo ID– you need to bring the actual ID (photo of your ID is not acceptable– you will be turned away)
 Proof of Texas address (if not printed on ID; this requirement can be a utility bill, bank account, etc.)
Snacks or lunch (if taking all 4 subject tests) 
Lockers are available for you to use at no charge (free)
GED Testing Service Videos
The TI-30 XS scientific calculator is the
only

approved calculator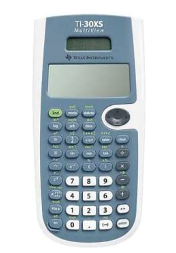 Candidates may use a hand-held calculator for Math, Science, and Social Studies exams.  The test center has a limited supply of handheld  calculators for candidates to use; the exam also has a built-in on-screen calculator.
Scheduling, Rescheduling, and Cancelling Exams:  1-877-EXAM-GED (877-392-6433)
Monday–Friday, 7:00 a.m.–7:00 p.m. CST
Scheduling & General Questions Email: [email protected]
Testing Accommodations: [email protected]