Southwest Houston Test Center

Houston's #1 Rated Educational Testing Center
We are now authorized to offer exams for the
Texas Commission
on
Fire Protection!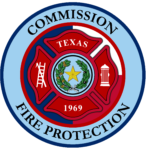 We are now open for testing weekly from Monday through Saturday! 
See below for specific hours each day
What Exam Are You Taking?
We offer a variety of exams…find your specific exam below.
Conveniently located in SW Houston
Mon  10 AM – 4 PM
Tue    10 AM – 6 PM
Wed  10 AM – 4 PM
Thu  10 AM – 6 PM
Fri    10 AM – 6 PM
Sat    9 AM – 6 PM
Sun     Closed
Upcoming Closures (Modified):
Thanksgiving Holiday:
Nov 20-25
Christmas Holiday: 
Dec 17-Dec 25
New Year Holiday:
Dec 30-Jan 2
We will be open: 


Dec 26-Dec 29
10 AM – 4 PM
The office is open for all exams by appointment only during the above posted hours.  
The door will open 30 minutes prior to the first scheduled appointment.
Southwest Houston Test Center is an independent, veteran owner-operated small business. It was originally established in 2009 and has been providing secure computer-based and proctored testing services to the Houston community for over 10 years!